The Pathfinders team comprises seasoned Analysts, Consultants, Advisors and Practitioners from Blue Chip backgrounds and who are experts in their areas of interest. The additional use of select Partner organisations helps us to ensure flexibility and scalability of support from individuals to multi-skilled teams. A well understood set of tools, methodologies and approaches assures consistency of delivery, whilst our relationship management skills enable us to work alongside our Partner organisations to deliver wider ranging or highly specialised solutions. We additionally provide major global and niche consultancies with specialist support and resources.
Our leadership team brings substantial experience and expertise across functional and sector specialisms including...
Supply Chain, Manufacturing, IT, Sourcing and Engineering
Lifesciences, notably Pharmaceuticals, Devices and Biotech
Chemicals and Petrochemicals
Retail and Textiles
Public Sector
Our team additionally provides a managed service around decision support, using our proprietary decision support platform. This team draws on decades of simulation modelling and supply chain management experience to provide our clients with data, understanding and insights needed to make high quality decisions.
Our success is measured by decades long client relationships covering multiple engagements.
Subect Matter Expertise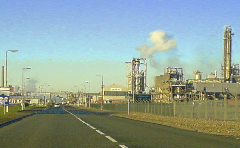 Decades of Experience and Blue Chip Expertise
We have both Consulting and Senior Line Management hands-on experience of managing, implementing and transforming Supply Chain, Procurement/ Sourcing, IT, Manufacturing and Engineering functions. Combined with our Visionary Thinking, we are uniquely equipped to both look into the future and craft solutions for getting there.
"...we are seeing annual ongoing spend savings of 36% on a key commodity we originally thought would not be possible to reduce by more than 5%."
Utility Company, UK
Deep Sector Knowledge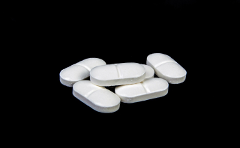 T Model knowledge across and within key Sectors
With achievements across most sectors, we have deep knowledge and experience of Lifesciences, notably Pharmaceuticals, Biotech and Devices; Chemicals; Oil and Gas; Retail and Textiles, and Public Sector.
"... we have reduced cost of Technical Purchasing by 20%"
Pharmaceuticals Company, Switzerland
International Reach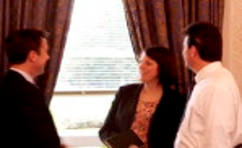 Global experience, local knowledge
We have worked with over 50 firms around the world, including the UK, Europe, US, Asia and Australia. Our clients vary from global corporations to mid tier firms and Public Sector agencies and organisations.
"... partnership with Pathfinders has been a great success."
DTI, Australia